Richard Chhuon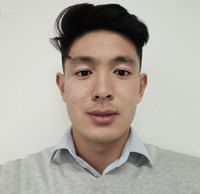 Richard Chhuon
Podiatrist
Richard Chhuon is the co-founder of Uniq Podiatry, whose aim is to provide exceptional podiatry care in all aspects of podiatry and in many healthcare settings. He obtained his Bachelor of Health Science/Master of Podiatric Practice from La Trobe University.
Richard assesses, diagnoses and prevents disorders of the foot, ankle and lower limb extremities by formulating an individualised treatment and management plan.
Richard's interests and expertise in podiatry fall within chronic and acute injury management and rehabilitation, orthotic prescription and managing the diabetic foot. He also performs general podiatry treatments such as nail reduction, removal of warts, corn and callous. In addition, Richard does perform minor surgery such as ingrown toenail removal.
Here are the lists of condition podiatrist's manage/treat:
Warts
Corns
Callous
Ingrown toenail
Flat feet
Plantar fasciitis
Forefoot pain
Bunions
Shin splints
Heel pain
Ankle sprains
Lower back pain
Knee pain
Fungal nail
Diabetic foot
Rheumatoid and osteoarthritis
And much more!