Marina Yarotska
Dietitian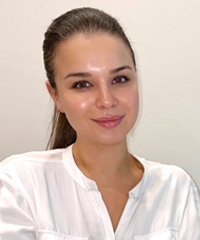 Marina Yarotska
Marina is a passionate Accredited Practising Dietitian and member of Dietitians Australia, having completed a Bachelor of Health Science Nutrition and a Master of Dietetics degree from Monash University.
Throughout her studies she has had experience across a variety of settings including hospital, public health and food service. Her goal is to empower individuals to improve their quality of life while creating long term habits without restrictions. She enjoys working with clients from a wide range of cultural backgrounds and stages of life.
Additionally, she can communicate fluently in Russian.
Marina brings a new energy to the Dietetics field and is passionate about helping her clients gain a better understanding between diet and disease as well as providing most up to date, evidence-based advice. Overall, she is dedicated to assisting her clients in reaching their desired goals.
Marina can help to effectively manage a range of conditions including:
Diabetes/Pre-Diabetes
Heart Disease
High Cholesterol
Weight Management
Gastrointestinal Disorders (including GORD, IBS, Coeliac Disease)
Osteoporosis
Cancer
Nutritional Deficiencies
Healthy Everyday Eating
Quote
"Helping to achieve your goals through balancing your lifestyle"