Dr Martin Hassabi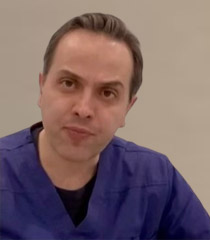 Dr Martin Hassabi
General Practitioner

MD, FRACGP, Dip Aesthetic Medicine, Dip Skin Cancer
Dr. Martin Hassabi is a Fellow of the Royal Australian College of General practitioners. In addition to his GP experience, he has more than five years of hospital-based experience as a Resident Medical Officer and Registrar at the Royal Hobart Hospital and rural NSW. He worked in Emergency, Intensive Care Unit, Cardiothoracic Surgery, Vascular Surgery, Orthopaedics Surgery, Endocrinology, Geriatric medicine, and Psychiatry.
Martin has interests in all aspects of general practice including mental health, men's health, maternity, women's health, sexual health, dermatology, and travel medicine. His focus is high-quality patient-centered care. He will listen to your problems, needs, and expectations and tailor a solution to you.
In addition to all of the above, Dr. Hassabi has an interest in skin and aesthetic (cosmetic) medicine. He also runs his Melbourne cosmetic practice – Brio Medical Cosmetic Clinic. He holds a Professional Diploma in Aesthetic Medicine and a Professional Diploma in Skin Cancer Medicine. Dr. Hassabi received training in laser and IPL treatments.