Dr Rasamak Amini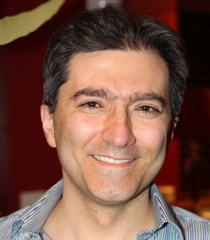 Dr Rasamak Amini
General Practitioner

MD, FRACGP
Dr Ras graduated from Medical School in 2004 and has been working as a GP for the last 14 years, 9 of those years in Australia.
Ras migrated to Tasmania, Australia with his family 9 years ago due to the shortage of GPs in Tasmania.
In the last 9 years, he has experienced a broad range of GP work from rural Tasmania to Christmas Island and from locum GP experiences to Aged care services.
Dr Ras is passionate about chronic disease management, minor procedures and mental health issues but enjoy all aspect of general practice.
In his spare time, he enjoys working in his garden and renovating his house.