Dr Amina Mahmoud
Osteopath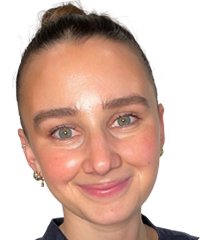 Dr Amina Mahmoud
Dr Amina Mahmoud is an Osteopath & Dry Needling therapist at Sandy Hill and McKinnon Hill Medical Centre. Amina is also a teacher and educator at CPD Health courses, where she teaches Dry Needling to other allied health professionals.
Amina graduated from Victoria University where she studied for 5 years and after graduating, she opened her own small clinic with her father, Dr Wayne Mahmoud, who has been a successful Osteopath & Acupuncturist, treating and serving the Bayside community for over 30 years.
Whilst completing her Masters degree in Osteopathy, Amina worked alongside her father who has mentored her and taught her everything he knows. Amina is an excellent and skilled manual therapist thanks to the unique training and mentorship she has had over the years.
Amina lives and breathes osteopathy, being born into a family where both her parents are Osteopaths & Dry Needling therapists. She is a dedicated practitioner who enjoys the diversity of patients who walk through the clinic door, from children to adults to grandparents.
Amina is always up for a challenge and loves coming up with new ideas and ways to achieve the best outcome for her patients to help them move, feel and live better every day.
Dr Amina treats a wide range of complains including:
Lower Back Pain
Neck & Shoulder Tension
Sports Injuries
Shoulder Pain
Knee & Ankle Pain
Hip Pain
Pre- or Post-Surgery Pain
Pregnancy Related Pain
Dr Amina uses a range of treatment techniques involving:
Soft Tissue Massage
Joint Manipulation
Dry Needling
Stretching & Muscle Energy Technique
Specific Exercise Prescription
Amina welcomes patients of all ages. Patients can use their private health funds or EPC plans to claim back for osteopathic treatment provided by Dr Amina Mahmoud.