Dr. Tanya Osicka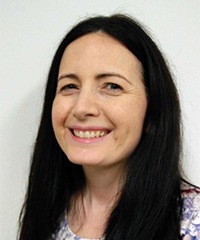 Dr. Tanya Osicka
Registered Psychologist
Dr Tanya Osicka is a registered psychologist who has experience working in private practice settings and for health care organisations, and she has experience working with individuals and couples. She is a member of the Australian Psychological Society (MAPS).
Tanya enjoys working with adults of all ages. She is passionate about helping her clients to gain insight into the issues they are experiencing, so that they can work towards creating greater fulfilment and meaning in their lives. In addition to her Doctorate in Health Psychology (Deakin University), Tanya has broadened her interest in ageing with a Postgraduate Certificate in Gerontology (Latrobe University). She has co-authored two peer-reviewed publications, and continues to be involved in research in addition to being in private practice.
Treatment approaches adopted by Tanya include:
Cognitive behavioural therapy (CBT)
Acceptance and commitment therapy (ACT)
Narrative and life review therapies
Mindfulness
Tanya's areas of interest include:
Depression, anxiety and stress
Cancer and other chronic health conditions
Fertility, infertility, miscarriage, termination and IVF
Parenting stress
Relationship issues
Positive ageing
Palliative care and end of life
Grief
Functional bowel disorders (e.g. IBS, coeliac)
Appointments with Tanya are available on Friday.