What's New
NEW GASTROENTEROLOGY SERVICES AVAILABLE!
We are excited to welcome gastroenterologists Dr. Ashley Bloom and Dr. Michael Braude to Sandy Hill Medical Centre to provide extended services to our community of patients!
Dr. Ashley is a consultant Gastroenterologist and Hepatologist at Monash Health. He has a special interest in the management of chronic liver disease and bowel cancer screening. Ashley performs Gastroscopy, Colonoscopy and Fibroscan. Dr. Ashley completed his gastroenterology advanced training through Monash Health and Austin Health which also incorporated working in the Liver Transplant Unit. Ashley then undertook a further hepatology fellowship at Eastern Health.
Dr. Michael is a gastroenterologist with a special interest in liver disease. He completed his medical school training at Melbourne University and became a fellow of the Royal Australian College of Physicians in 2018 after completing gastroenterology training at Austin Health and Eastern Health. Michael leads the metabolic fatty liver disease clinic at Monash Health and is involved in liver clinical trials as a primary investigator. He also teaches medical students and basic physician trainees and holds an adjunct senior lecturer position with Monash University.
---
NEW SHINGLES VACCINE RELEASED BY AUSTRALIAN GOVERNMENT
As of November 1st 2023, the Australian Government is replacing Zostavax shingles vaccine with Shingrix. This means that the brand administered has been replaced.
There is a free 2-dose shingles vaccine program available to patients who are
Aged over 65,
Are First Nations people aged 50 and above and
Immunocompromised patients over the age of 18 with the following medical conditions:

Haemopoietic stem cell transplant
Solid organ transplant
Haematological malignancy
Advanced or untreated HIV.
Sandy Hill Medical Centre offers bulk-billed appointments for eligible patients to receive a free shingles vaccine Monday-Friday.
Call us today!
---
NEW MY MEDICARE PROGRAM UNVEILED!
My Medicare is a new voluntary patient registration initiative that aims to strengthen the relationship between patients and their general practice.
Benefits include:
Your general practice being able to tailor services to fit the patient's needs
Providing longer telehealth consultations
Streamlining Chronic Disease Management process for patients
Providing regular health assessments
And More!
Head to https://www.health.gov.au/our-work/mymedicare to find out more!
---
MEDICAL TERMINATION OF PREGNANCY
By providing medical termination of pregnancy (MTOP) our GPs can offer patients a safe and effective method to end a pregnancy under 9 weeks gestation.
This appointment will incur the out-of-pocket fees.
TELEHEALTH CONSULTATIONS
We are still offer video and phone consultations. Telehealth consultation can be booked online via Sandy Hill Medical Centre website or via the AMS mobile app like any other appointment.
Video consultation: For the Video consultation the GP notify the patient 5 min before he/she is ready avoiding lengthy delays and automatically arrives the patient in the practice management software waiting room. The consultation is conducted intuitively via the AMS mobile app and payment is processed automatically at the end of the consultation.
Phone consultation: At the time of your appointment your doctor will call you.
Delays may occur: Please allow a 1-hour window surrounding your appointment, should your doctor be running late. It may be useful to make a list of what you need to discuss during your consultation including any medications or referrals you may require. Please ensure that you are in a quiet room for your telehealth consultation and please note that your doctor will take notes throughout your consultation.
SOME CASES WHERE DOCTORS WILL NEED TO DO A PHYSICAL EXAMINATION AFTER A TELEHEALTH CONSULTATION
There are also some cases where doctors will need to do a physical examination, for example if someone has a lump that needs to be felt, or a melanoma needs to be cut out.
In those instances, they'll be asked to come into the clinic to be seen in-person.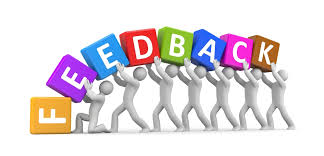 We value and appreciate your compliments, suggestions, or complaints in order to improve our services and the way we communicate. If you are satisfied with the service you have received from us, please let us know.
Your opinion is important to us!! We would sincerely appreciate you completing our Patient Satisfaction Survey! Click on link below: