What's New
We are an Accredited Yellow Fever Vaccination Clinic
If you are travelling to Africa, the Caribbean, Central or South America, you should be aware of the risk of yellow fever virus transmission and take the necessary precautions to protect yourself from infection.
Yellow fever is a viral disease spread by mosquitoes, so travellers should always protect themselves against mosquito bites. Yellow fever can be fatal. Immunisation reduces the risk of infection with yellow fever.
Book your appointment NOW with one of our GP on 03 9017 4743 or book online at www.sandyhillmc.com.au.
Practice Nurse Wanted
Casual/Part-time position with potential to increase to permanent part-time/full-time position.
We are looking for an EN or RN who is a highly organised and motivated.
We require a nurse who has flexible availability
The successful applicant must have at least 1 years' experience in General Practice in Australia, with strong communication and interpersonal skills.
Key Responsibilities include but are not limited to:
Triage
Wound Management
Health Assessments
Immunisations
Assisting with procedures
Chronic Disease Management and Care Planning
Stock and cold chain management
Diabetes assessment and education
Participation in practices recall and reminder system
Stock Control
Infection Control
Policy and procedure Participation/Implementation
Essential Criteria
Current APHRA registration
Current CPR Certificate
1 year nursing experience in General Practice
Please send your CV to manager@sandyhillmc.com.au
Rooms For Rent For Medical Professionals
We are looking for Part-Time & Full-Time GPs, Allied Health, Skin & Beauty professionals to join our friendly, caring and enthusiastic team at Sandy Hill Medical Centre.
Located in Sandringham VIC
We offer full nursing and administrative support in our incredibly modern, state of the art facility with free access to the sauna, gym, swimming pool and spa.
Our practice is equipped with a kitchenette, tea/coffee-making facilities, in which you will have full access to.
Close to coffee shops and IGA
An exciting opportunity for any GP looking for a modern change
At Sandy Hill Medical Centre, we offer our GPs excellent above average remuneration and more.
If this is of interest to you, please contact manager@sandyhillmc.com.au
Alternatively, Emily on 0409 592 383 or Stella on 0490 073 872
Melbourne Pathology
Melbourne pathology services are available at our Sandy Hill Medical Centre
Open Monday, Wednesday and Friday, 8:30am to 12:30pm
No appointments required, simply bring along your referral!

Cervical Screening Test (CST) has replaced the Pap Test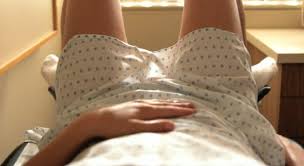 Ladies, soon you won't need to have another Pap Smear
The Pap test has changed to improve early detection and save more lives.
On 1st December 2017, Cancer Council Victoria said farewell to the Pap Screen Victoria program and welcomed the new, more effective and accurate Cervical Screening Test for women aged 25-74.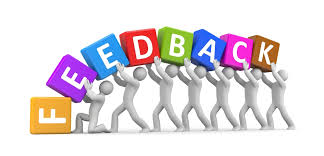 We value and appreciate your compliments, suggestions or complaints in order to improve our services and the way we communicate. If you are satisfied with the service you have received from us, please let us know.
Your opinion is important to us!! We would sincerely appreciate you completing our Patient Satisfaction Survey! Click on link below: