Mr Chris Howley
Physiotherapist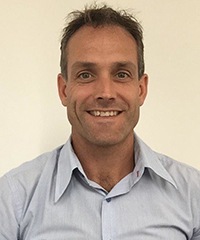 Mr Chris Howley
Chris graduated from LaTrobe University in 2001 with a Bachelor of Physiotherapy and in 2004 completed a Masters in Exercise Rehabilitation and gained subsequent accreditation as an Exercise Physiologist.
Chris has worked extensively in private practice and elite sporting environments since. Chris currently works at the Collingwood Football Club and has done so for over 14 years in total as Rehabilitation Coordinator. He was the club runner for a number of these years.
Chris has extensive experience treating a wide range of injuries to workers, recreational and elite athletes and the general population and has a focus on active rehabilitation and management appropriately designed to the client's needs.
Chris also has a special interest in maintaining the functional ability of those ageing in the home. Specifically designed exercise programs either in the home, outdoors or in the gym will assist an individual's ability to stay at home longer.
Chris currently provides the following services:
Physiotherapy
Exercise Physiology
Pilates programs
Exercise programs - aimed at all levels of fitness
Exercise Rehabilitation - aimed at recovery post injury
In his leisure time Chris enjoys running and cycling and chasing his boys around the junior basketball and football circuits!
Please feel free to contact our office on 9502 8011 to make an appointment with Chris.
Click on the logo to know more

The bookings link is: mckinnon-hill-physiotherapy.cliniko.com/bookings#location